Diagnostic Tests
---
Our code scan service is an informational service that we perform for free. We will connect to your vehicle and retrieve the codes that are triggering your light to illuminate. We will also provide you with an easy to read print out. Once we have a better understanding of what is triggering your light to illuminate, our trained customer service associates will recommend the appropriate service. This service should be performed when you have a check engine light illuminated and are looking to receive preliminary information before committing to further work.
This service includes:
Visual inspection of related components
System analysis
Research of Technical Service Bulletins
Pin Point testing
Component diagnosis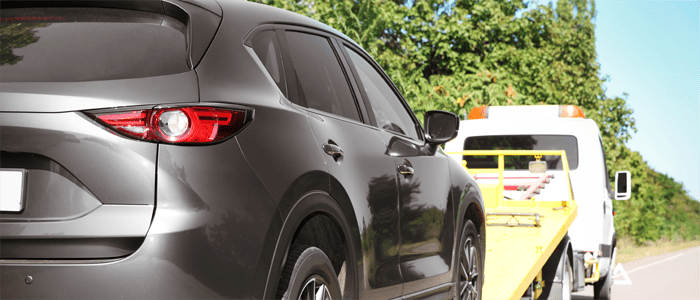 Roadside Assistance
Having your vehicle towed is unpleasant, regardless of the reason. If your vehicle has experienced a break down, do not worry. Call 1-708-754-8702 and our call center will dispatch a tow truck to your location.
Call Now »

Tune Up
---
Regular engine tune-ups bring power and efficiency back to your car. When you get car tune-ups based on your vehicle manufacturer's recommendations, you're investing in the long-term health of your car, saving you time and money. but a tune-up typically involves replacing the air filter; running computer diagnostics; and checking the condition of (and possibly replacing) the fuel filter, spark plugs and wires, and other basic engine parts.
This service includes:
Replacement of air filter
Running computer diagnotics
Replacement of fuel filter
Replacement of spark plugs and wires
Heating and Cooling Service
---
Your heating and cooling system may break down with usage. Regaular maintenance will keep your A/C system performing at its optimal level. When auto air conditioning systems break down, refrigerant leaks. Not only is refrigerant harmful to the environment, it's also harmful to your car. Leaking refrigerant can damage your vehicle's evaporator and compressor. Get an expert opinion on what we can do to assist you as it relates to heating and cooling.
This service can include:
Comprehensive coolant system evaluation
Antifreeze/coolant drain and fill
Complete coolant chemical flush and exchange
A/C recharging and air conditioner services
Oil Change
---
Regular auto oil change services can help your engine's most vital pieces and parts stay safeguarded from two of its biggest enemies, friction and heat. If motor oil gets too old or too low, your engine won't perform as it should and you could face decreased gas mileage, along with engine damage. Combat engine wear and tear by having an oil change service every 3,000 miles or 3 months, or in the timeframe your manufacturer recommends.
This service includes:
Change your vehicle's motor oil using the best brands of full synthetic oil, synthetic blend oil, or high mileage motor oil, depending on your vehicle, climate, and driving style
Replace and recycle your car's used oil and oil filter